Blog Articles and Posts
Posted by Beyond Med Shop on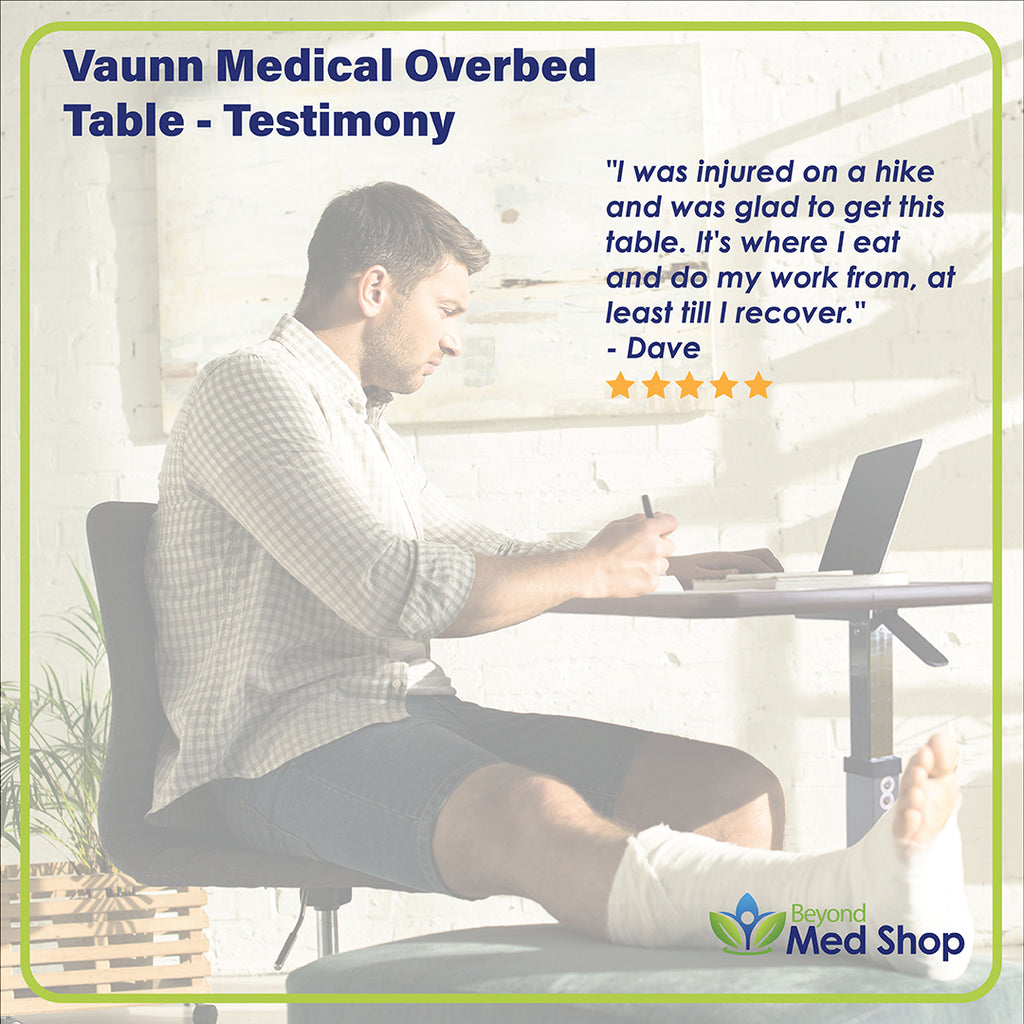 The Vaunn Medical overbed table allows you to read, write, eat and do almost everything, while in bed. Don't take our word for it. Take it from Dave who purchased this table for himself after getting an injury while on a hike."I was injured on a hike and was glad to get this table. It's where I eat and do my work from, at least till I recover."Check out the link in the description for more: https://www.beyondmedshop.com/collections/bedroom-essentials/products/vaunn-medical-overbed-bedside-table
Posted by Beyond Med Shop on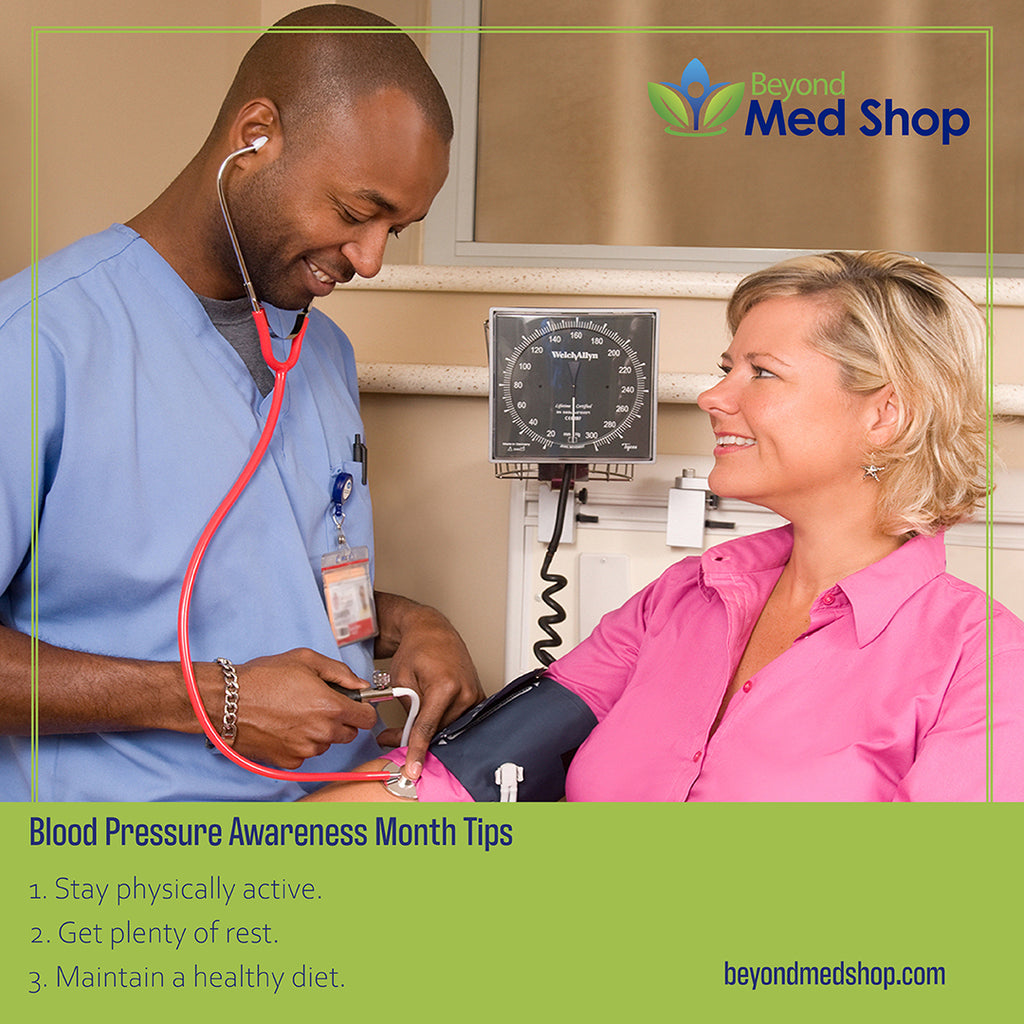 Fortunately, there are ways to prevent this. Here are some tips:1. Stay physically active.2. Allow yourself to have plenty of sleep.3. Maintain a healthy diet by consuming food that have plenty of potassium, fiber, and protein.Lastly, it is also important to regularly monitor your blood pressure.Be sure to check out the link below for the Vaunn Medical Blood Pressure Monitor! https://www.beyondmedshop.com/products/vaunn-medical-blood-pressure-monitor-bpm-heart-rate. 
Posted by Beyond Med Shop on
Thank you to all the amazing mothers around the world! Did you know that on Mother's Day, approximately 152 million cards are sent out?
Posted by Beyond Med Shop on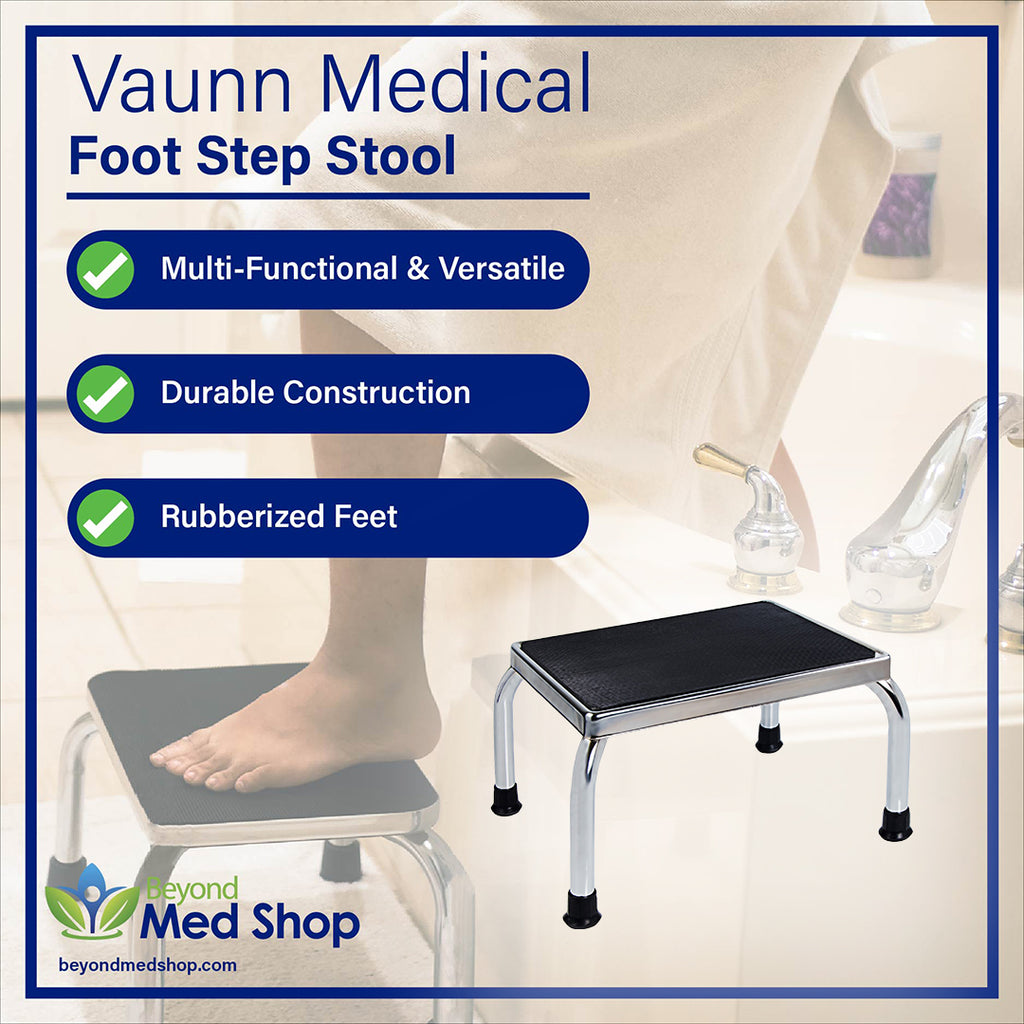 Need a little help to climb onto your bed or reach for something higher? The Vaunn Medical Foot Step Stool provides a heightened, stable surface with rubberized anti-skid feet to help. Made with high quality durable steel, this step stool is safe for all to use. Click the link to know more! https://www.amazon.com/dp/B07MSC2BMM
Posted by Beyond Med Shop on
Happy Earth Day! Complete the sentence: "The world would be a happier place if_____."